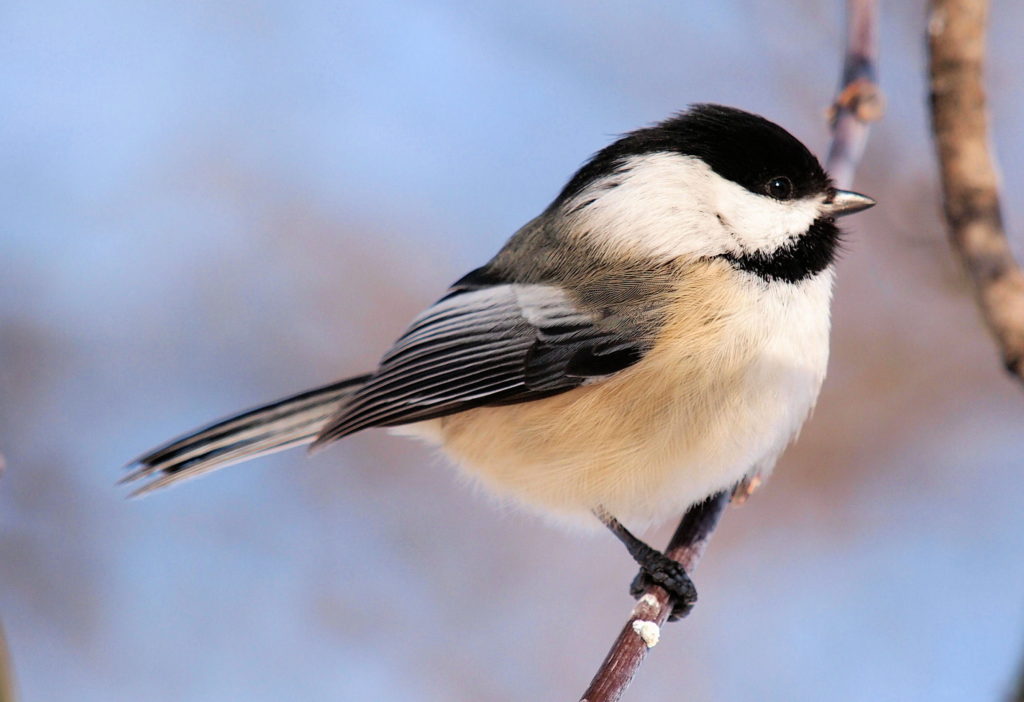 Download February 2018 HortusScope as printable PDF file
Thank you Phyllis Schmidt for your generous gift in support of HortusScope.
Photo Notes
Nothing much to do in the garden this month but exercise patience, maybe read a gardening book (Carol Michel has a new one coming soon!), and delve through the heap of newly arrived seed catalogs.
Speaking of seeds, if you're feeding birds through the winter, you might enjoy a lively write-up about chicadees and other backyard birds at www.indianaudubon.org. This one's a Carolina Chickadee photographed by Carl Wilms.