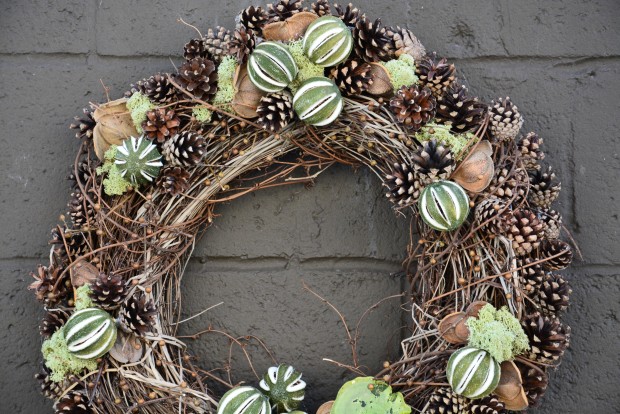 Welcome to HortusScope 2017, our twelfth year of posting news and events for the Central Indiana gardening community. We're now more than 1300 subscribers strong!

If you love the land as I do, I hope you'll resolve this year to fight for the health of our planet. The living things with whom we share this earth—especially our children and grandchildren—deserve clean water, clean air, and healthy ecosystems. We can do this!

The good news is, we're not alone. I hope you'll join or donate to those organizations doing good work for us. I've provided links to some of my favorites here.
View January 2017 HortusScope as a printable PDF file
Photo Notes
I enjoy Dirt Simple, a blog by Deborah Silver, who owns a garden design business in the Detroit area. Deborah's especially gifted at creating seasonal decorations for homes and businesses. I thought you might be inspired by this wreath her company made with dried limes.
Find Deborah's blog at http://deborahsilver.com/blog/.