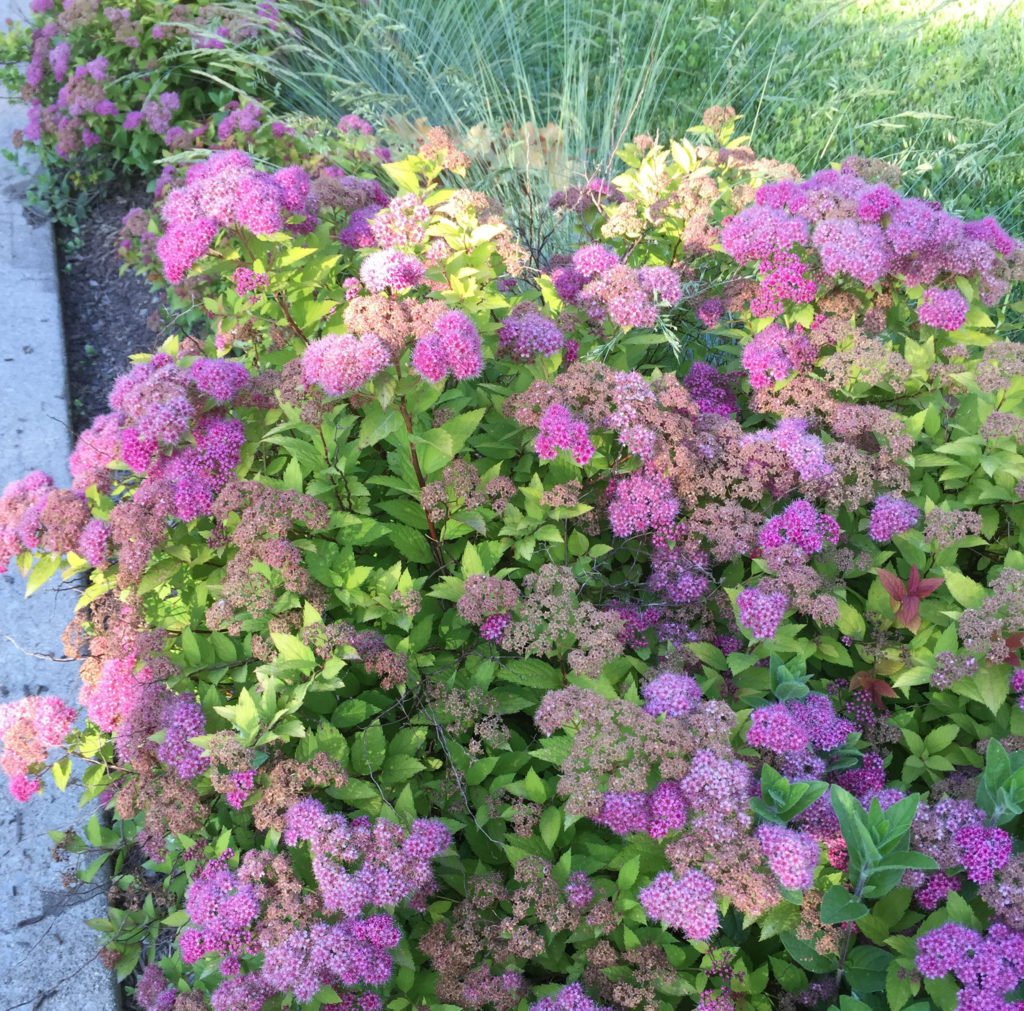 It's spirea time!
Not everyone esteems this diminutive shrub, but I find its hot pink flowers cheerful at this sun-intense time of year. Delicate foliage in shades of gold or lime lights up the garden all summer long, fall color is good, and you get a nice shrubby texture in winter, unlike perennials that disappear at the end of the season and leave bare ground.
Pictured is Spiraea japonica 'Magic Carpet' interplanted with Festuca glauca 'Elijah Blue.'
Download June 2017 HortusScope as a printable PDF file
Photo Notes
Photograph by Wendy Ford.