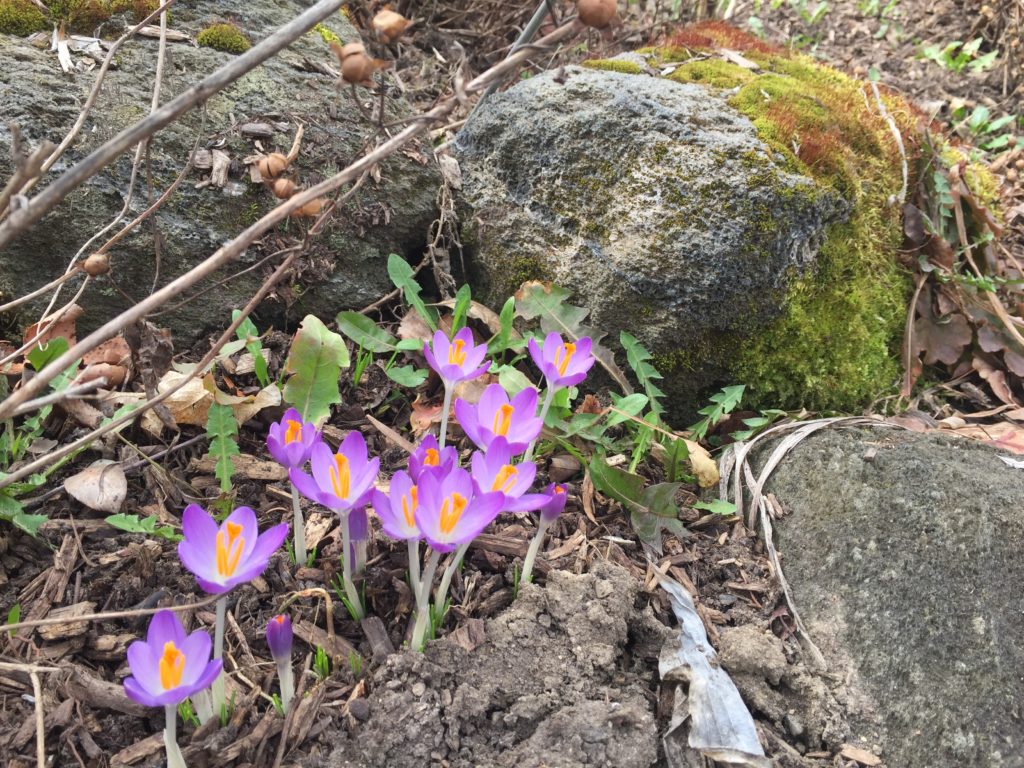 Nature is coming to life early this year! And the central Indiana gardening community is off to a lively start, offering events galore where you can mingle with other avid gardeners and friends of the land while anticipating spring flowers.
We will have colorful landscapes again soon, and, as this photo reminds me, yes, there will be weeds. I look forward to getting my hands in the dirt to bring forth beauty and root out the spoilers.
Download March 2017 HortusScope as a Printable PDF file
♦♦ Thank you Phyllis Schmidt and The Herb Society of Central Indiana for your kind support of HortusScope.
Photo Notes
Species crocus and dandelions photographed by Wendy Ford in her garden.