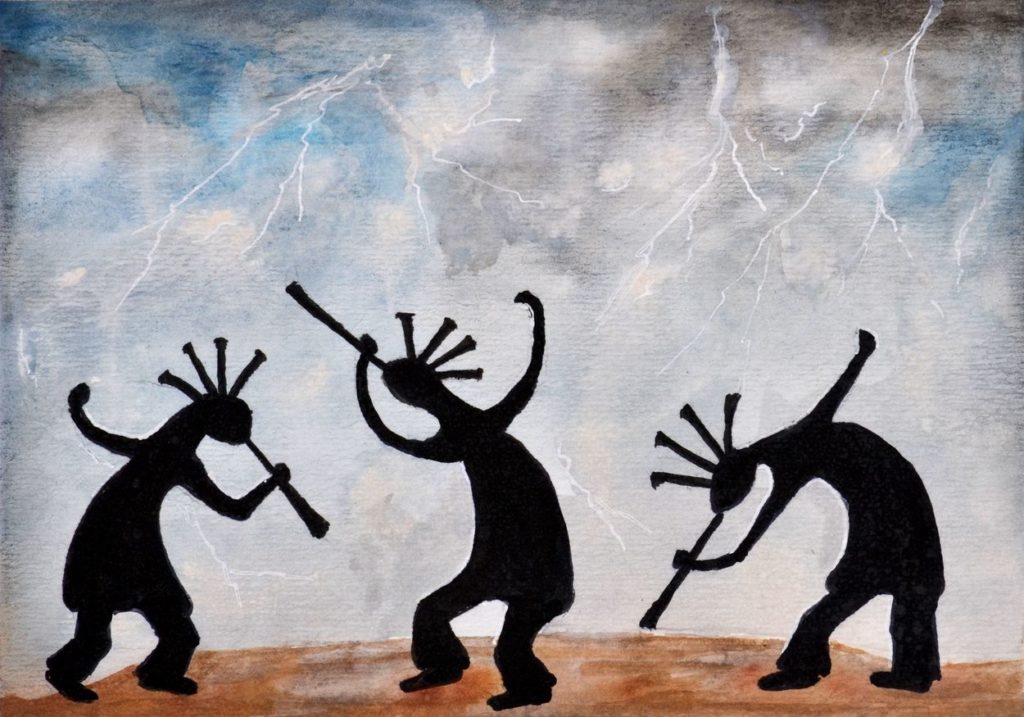 Cool events on tap this month! Check out "What's Out There" Weekend October 6 thru 8 and my favorite event of the year, Indiana Native Plant & Wildflower Society's Annual Conference October 28.
Download October 2017 HortusScope as a printable PDF file
Photo Notes
Kokopelli is doing a Rain Dance to lure a few water-bearing clouds in our direction. Our weather has cooled, but we've gone too long without appreciable rain. Hold a good thought for some relief soon.
Illustration by Carla Mora.