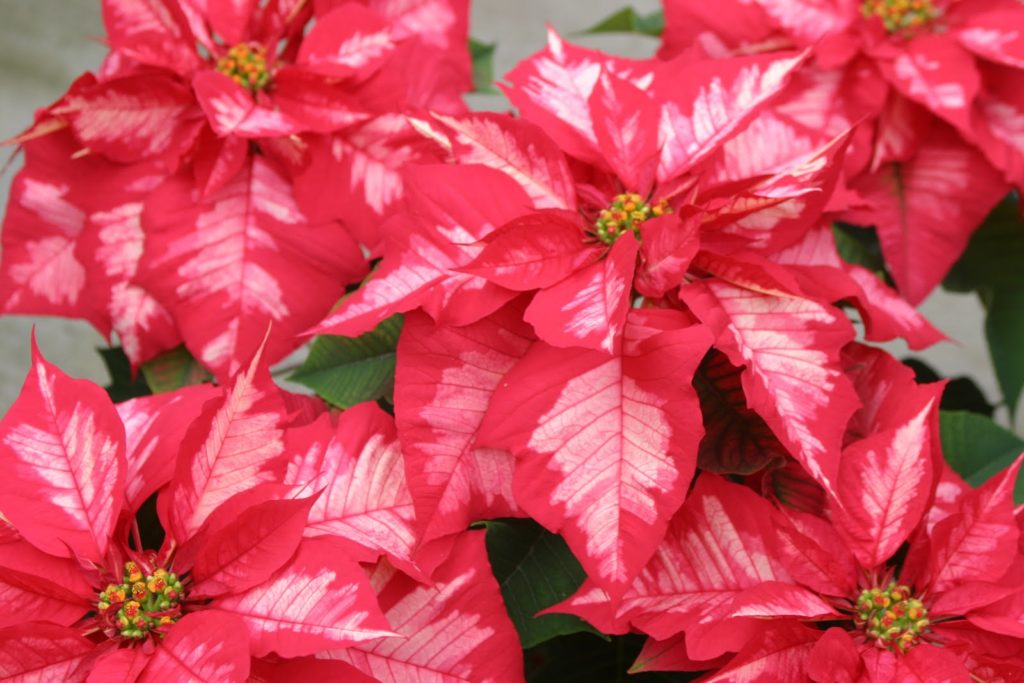 My best wishes to you and your families as you celebrate the season. May all your gatherings be joyful and all your discourse be civil.
Download December 2017 HortusScope as a printable PDF file
Thank you Judy Houser for your generous donation.
Photo Notes
What's not to love about poinsettia? They lend cheerful, long-lasting color to my living room during these darkest months. It seems appropriate to have a tropical plant for holiday décor, as warm as it's been this fall. At the equator, these grow to eight feet at least! This one, called 'Ice Punch', is featured at the Powell Gardens Greenhouse in Kansas City.