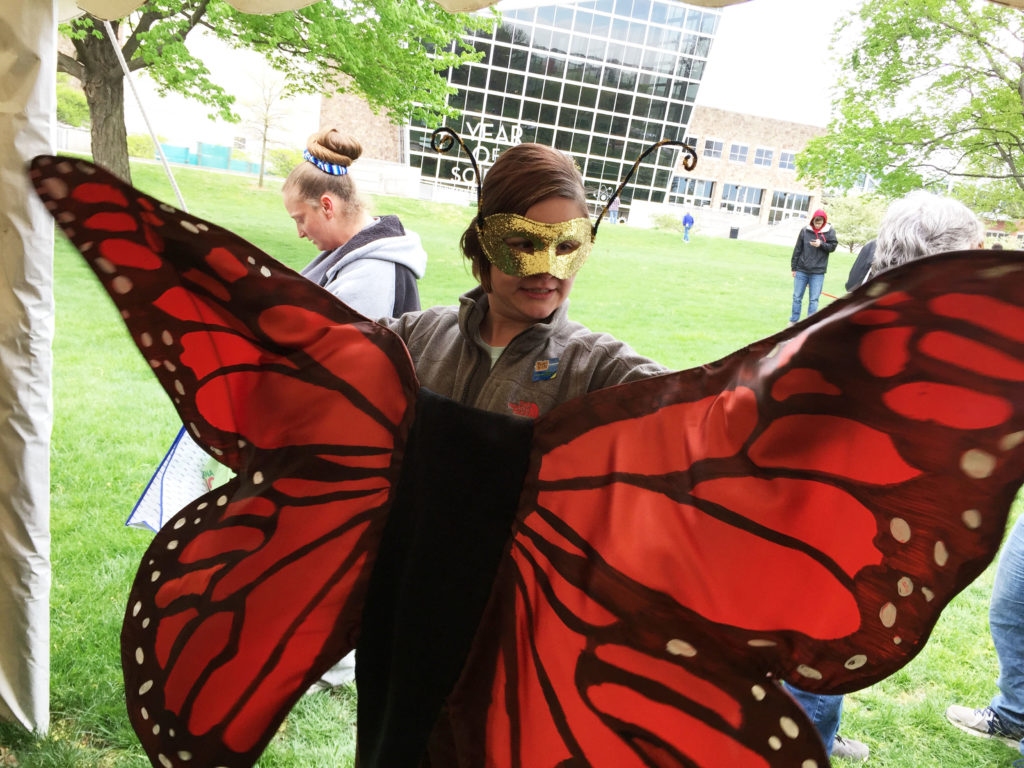 Indiana Native Plant & Wildflower Society had a fabulous presence at this year's Earth Day Indiana celebration at Military Park, Indianapolis. Visitors posed for cameras wearing Monarch butterfly garb and walked away with free native plants!
The fun continues May 13 at the INPAWS Native Plant Sale & Auction. It's a great chance to learn about native plants and discover a fun group that's working to increase biodiversity in our landscapes.
Download May 2017 HortusScope as a printable PDF file
♦♦Thank you Indiana Daylily-Iris Society and Steve van Zant for your kind support of HortusScope.
Photo Notes
Mystery Monarch photographed by Wendy Ford.